4 tips for a comprehensive glossary of natural stone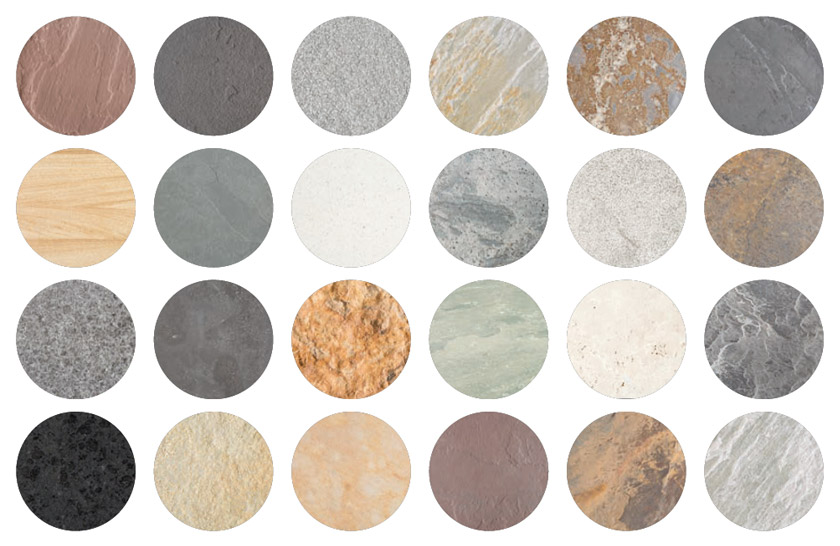 Natural stone industry provides a specific vocabulary. Different types of natural stone, formats, finishes and installation process are defined by technical terms that you probably don't know. There is no problem: CUPA STONE helps you learn them with our natural stone glossary.
1. NATURAL STONE: TYPES
Natural stones are hard, compact rocks mined from quarries, and are generally used for architecture and construction projects. They are extremely resilient and durable over time. Sandstone, limestone, slate, granite or marble are used extensively for construction and decoration due to its compact, crystalline texture and veins in a wide variety of colors.
Each type of natural stone used in architecture and decoration brings with it inherents features making them suitable for different applications. Some of them like travertine requently used as an ornamental stone in both interior and exterior construction. Have a look at a selection of types of natural stone.
2. NATURAL STONE: FORMATS
Pavers are rectangular stones or blocks used for constructing pavements. Granite and basalt are the most commonly used paving materials due to their hardness and resilience. Tiles are used fo covering floors and walls. They are available in rectangular or square format and various sizes. If you want a countertop, you need a slab, a rectangular piece of stone cut from the block using a blade or diamond wire saw.
Opus Incertum and Opus Romain are two construction techniques used for exterior flooring and paving with irregular oR regular pieces of natural stone. For further information about the formats of natural stone, check CUPA STONE glossary.
3. NATURAL STONE: FINISHES
The surface of natural stone may be finished in a wide variety of ways. It is important to choose natural stone finishes suitable for an intended use. Honed, flamed, polished or tumbled: each finish is used to highlight the color and characteristics of the stone. Using different techniques and mechanical processes, natural stone can be adapted to interior and exterior applications. These are the most popular natural stone finishes.
4. NATURAL STONE: INSTALLATION
Most types of natural stone tiles are suited for the exterior and the interior wall cladding. Slate, marble, limestone, granite or travertine fit in seamlessly with almost any decor system, from contemporary to traditional. Regardless of the type of natural stone tile you choose, all provide a lifetime product and a simple installation process. Check CUPA STONE glossary to know what a ventilated facade, an expansion joint or a flooring are.
If you have any question, contact CUPA STONE now!