The 4 benefits of natural stone facades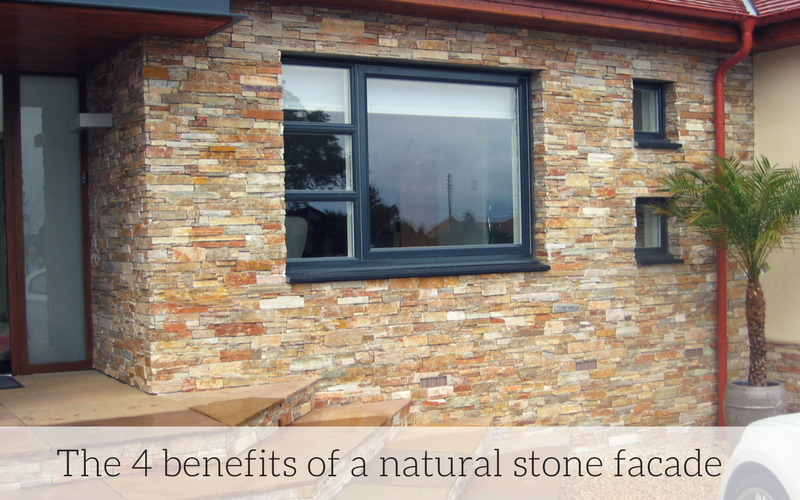 Natural stone is a basic building material used for facades from hundreds of years ago. Nowadays, it is important to build a sustainable home using green products. In this case, natural stone is the most ecological solution, with a lot of benefits for your facades. Don't miss them!
1. REMODELING THE EXTERIOR WALLS
If you are remodeling your house, you can choose natural stone for outdoor application. Whether your style is traditional or contemporary, there is a natural stone that will fit well. A natural stone cladding doesn't take long to build, thanks to contemporary and innovative systems such as STONEPANEL™, the only stone panel certified and guaranteed for outdoor use.
2. FACADES DURABLES AND RESISTANTS
Natural stone is durable and fireproof. While some houses tend to crumble into ruins, well-built stone facades will stand for centuries. You can rebuild the facade from the original stone structure. Furthermore, natural stone is maintenance-free. There'll be no need of paint and no expensive siding to install.
3. THERMAL MASS PROVIDES NATURAL INSULATION
Natual stone is environmentally friendly because stone's thermal mass provides natural insulation, which helps the planet and your energy bills. A large thermal mass within the insulated portion of a house can serve to "flatten out" the daily temperature fluctuations. The thermal mass will absorb thermal energy when the surroundings are higher in temperature than the mass, and give thermal energy back when the surroundings are cooler.
4. STONE HOUSES HAVE A RESALE VALUE
Whether you are looking to re-sale your home or want to revamp any home area, the first impression which upgrades the best offers is the ROI. Many homeowners think that natural stone is expensive than any other material, but they often missed its properties and values: durability, resistance, beauty… Increase your home value with a natural stone facade!
Have a look at CUPA STONE products.