Saint-Yrieix Gneiss adds an elegant touch to DY 25 Rive Gauche development in Nantes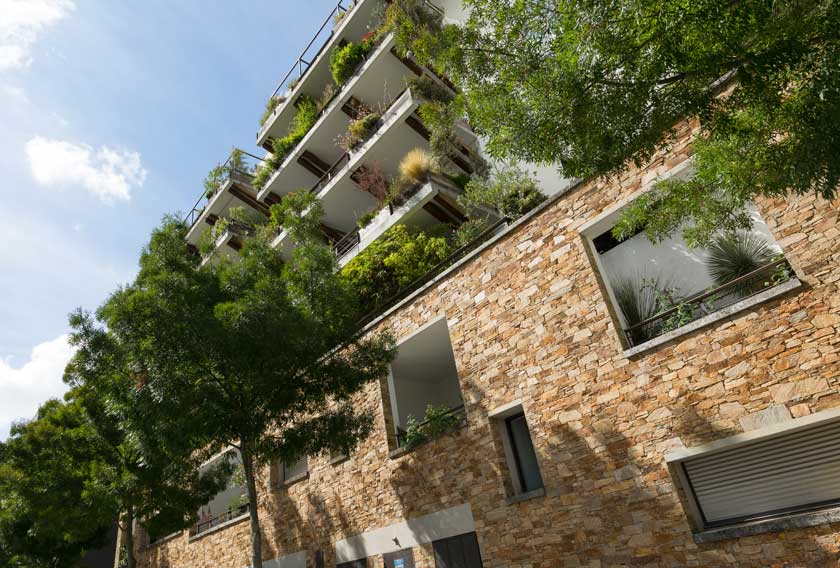 Saint-Yrieix Gneiss, an exclusive natural stone from CUPA STONE quarry in France, adds an elegantly subdued, radiant touch to DY 25 Rive Gauche development (Nantes, western France).
SAINT-YRIEIX GNEISS, AUTHENTICITY AND CHARACTER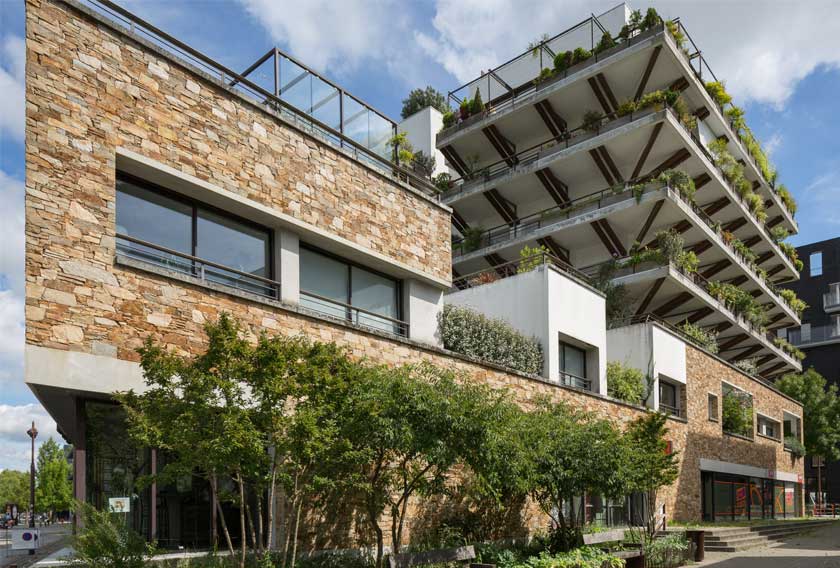 Located on the Island of Nantes, with fantastic views of the river and the city centre, the facade of this exceptional building has been cladded in Saint-Yrieix Gneiss, a natural stone with shades of beige and grey combined with lighter tones.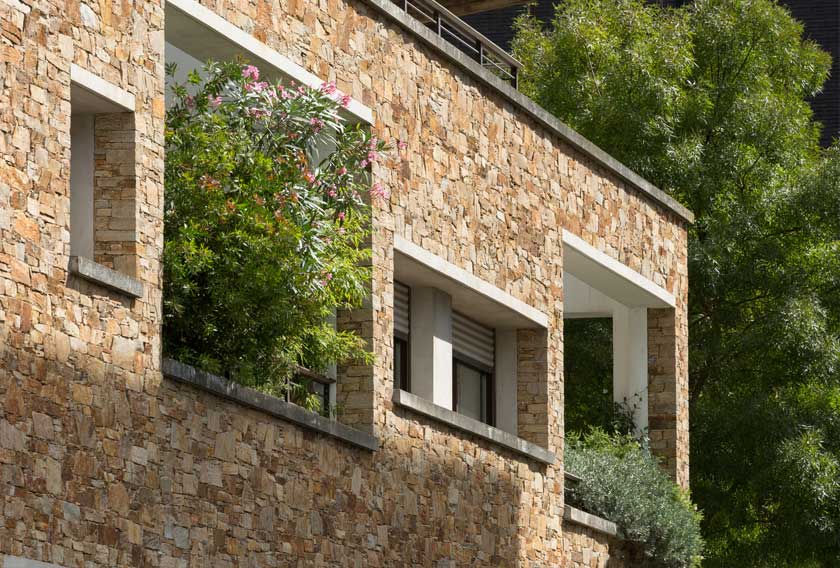 The architect Hervé Beaudouin chose this stone in order to emphasize the aim of the project: make people feel at home as if they live outdoors. Saint-Yrieix Gneiss brings authenticity and character to this project. Extracted from our quarry in France, this natural stone can be used for interior and exterior walls or floors.
40 APARTMENTS WITH LARGE BALCONIES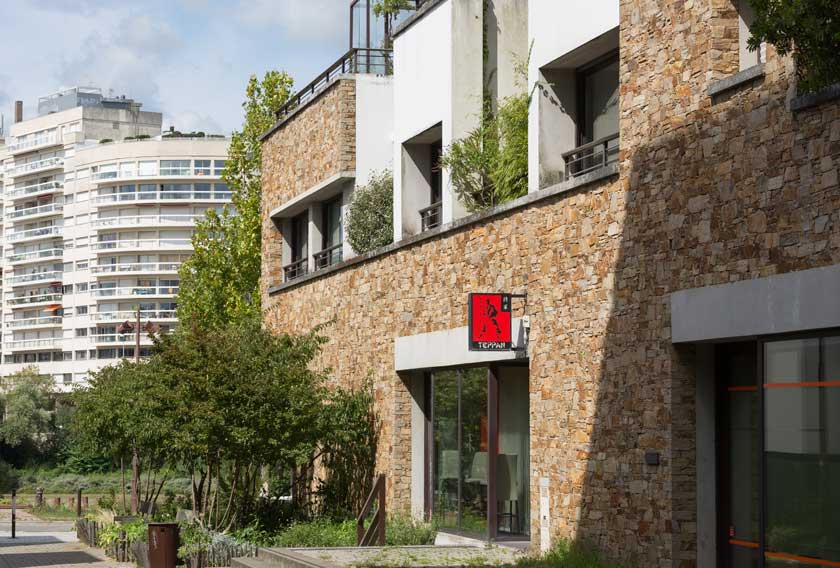 Developed in 2007, DY 25 Rive Gauche includes 40 spacious apartments, with large balconies and private gardens. The base is composed of two parking levels and an apartment. There is a Japanese restaurant and a fitness centre on the ground floor.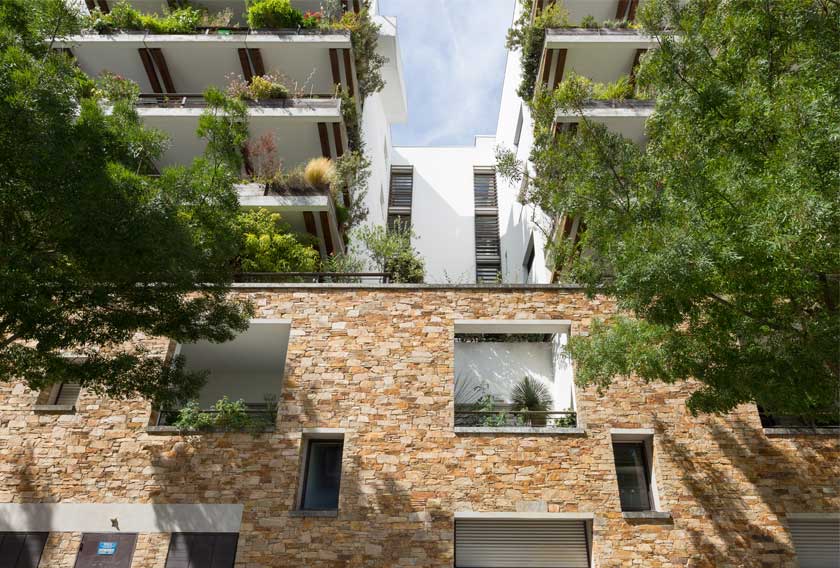 The building blends into the landscape and provides neighbors with views of the Loire, the longest river in France. Each apartment has a very important exterior surface, unusual in this type of urban projects. The gardens of the dwellings illustrate a sustainable conception of town-center density that is both generous and landscaped.
For further informations about our natural stone, visit CUPA STONE website.