STONEPANEL™ Sabbia, on wheels

Location
/ France

Product
/ Stonepanel™ Sabbia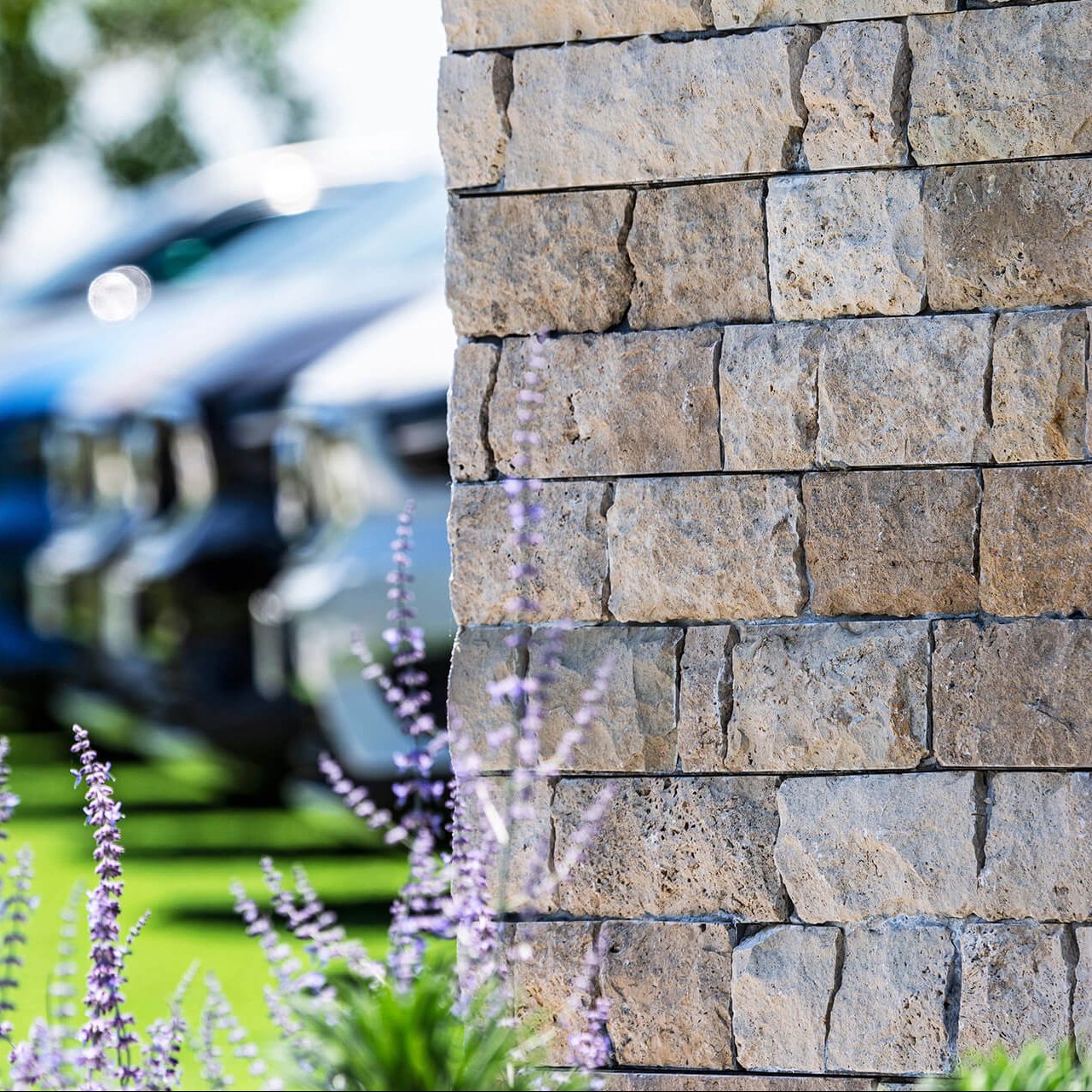 A special wall for an emblematic dealership
Travertine-style mural
A Volvo dealership in Val de Loire needed to make its logo visible to customers and visitors alike, seeking to connect the elegance of its vehicles with a wall that portrayed style, elegance and sophistication. The proposal could not have been more appropriate, as STONEPANEL™ Sabbia was perfectly suited to bring this idea to life.  An elegant and unique wall thanks to material as one-of-a-kind as travertine.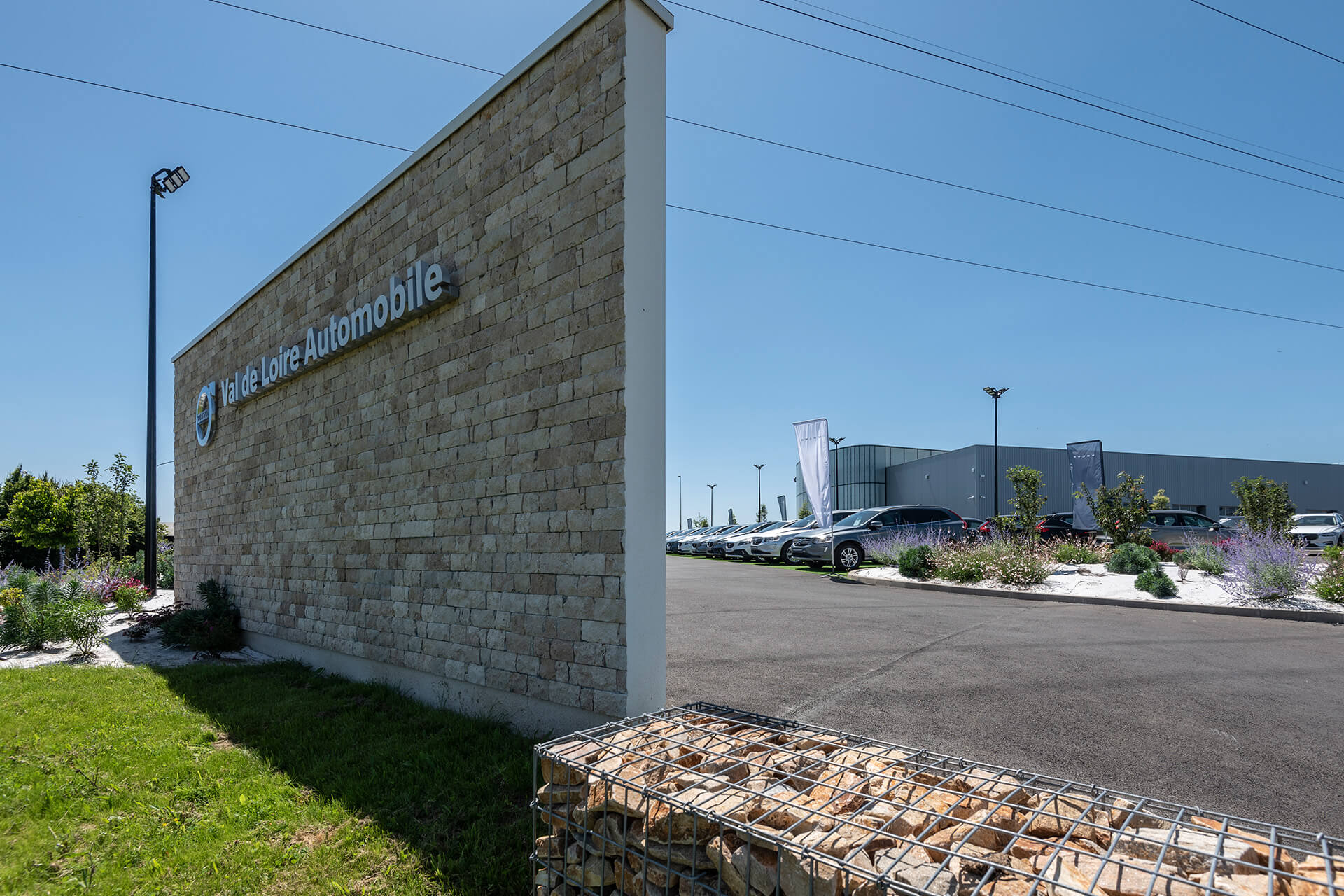 An anchoring system at height
Its anchoring system has passed several European tests and is certified in the UK (BBA), France (CSTB) and Germany (DIBT). STONEPANEL™ can be installed in France at a height of up to 28 metres. It is installed at a rate of 10-12 square metres per day and is extremely cost-effective thanks to the non-existent generation of waste and the durability of natural stone.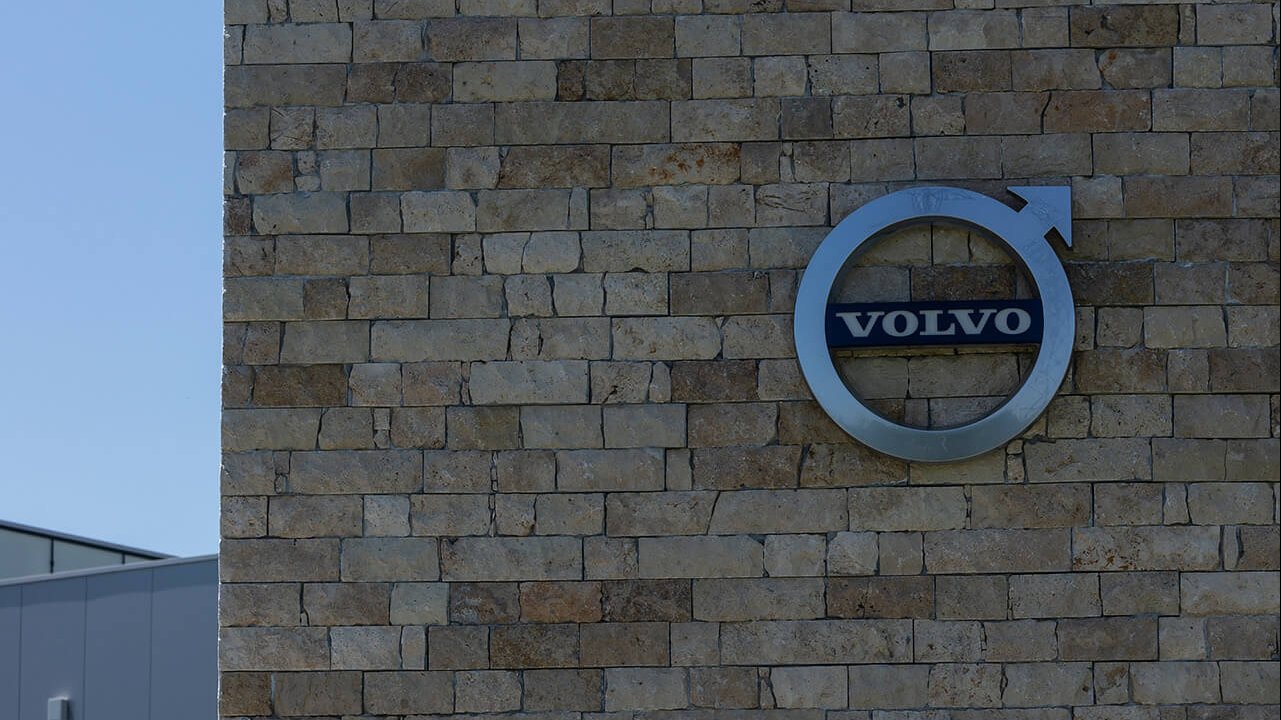 Response to an environmental complaint
CUPA STONE offers a wide range of natural stone references from all over the world. STONEPANEL™, developed by CUPA GROUP's R&D department, is a response to the technical and environmental demands of the industry. Its international certifications, energy efficiency and design benefits are a reference for installers and architects.