Living Stone Space
Live and discover

Location
/ Spain

Year
/ 2018

Design
/ Adriana Nicolau for Casa Decor

Product
/ Stonepanel™ Multicolor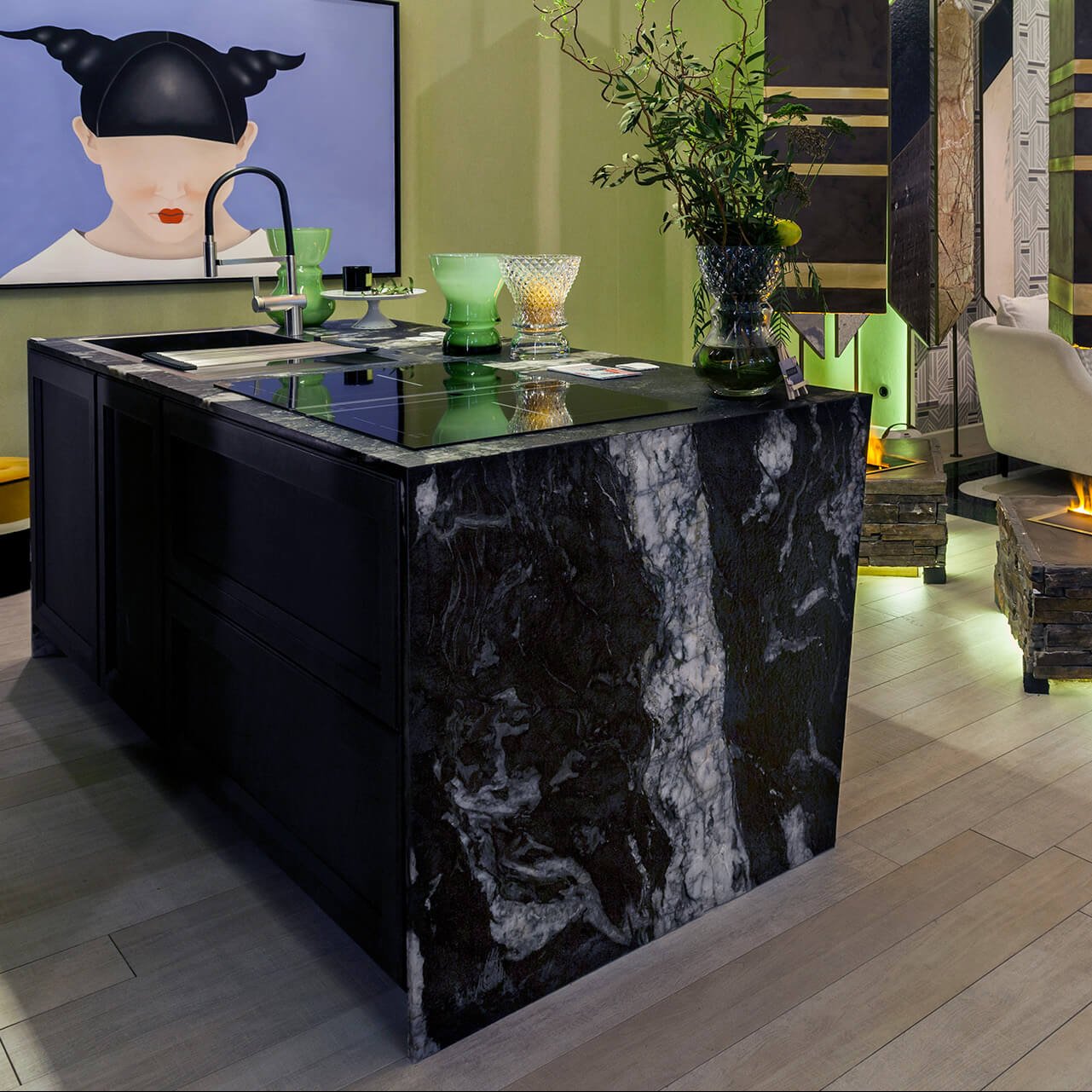 Discovering the many shapes and designs of natural stone
Spaces to live in
Designed by Adriana Nicolau around the idea of being a space lived in and discovered by those with an adventurous spirit. The aim was to incorporate CUPA STONE's natural stone as an everyday material. It was to be an integrating element of the different areas of the loft thanks to their decontextualisation, turning them into functional and versatile areas. Inviting you to experience stone in the most unexpected way and letting your imagination run wild.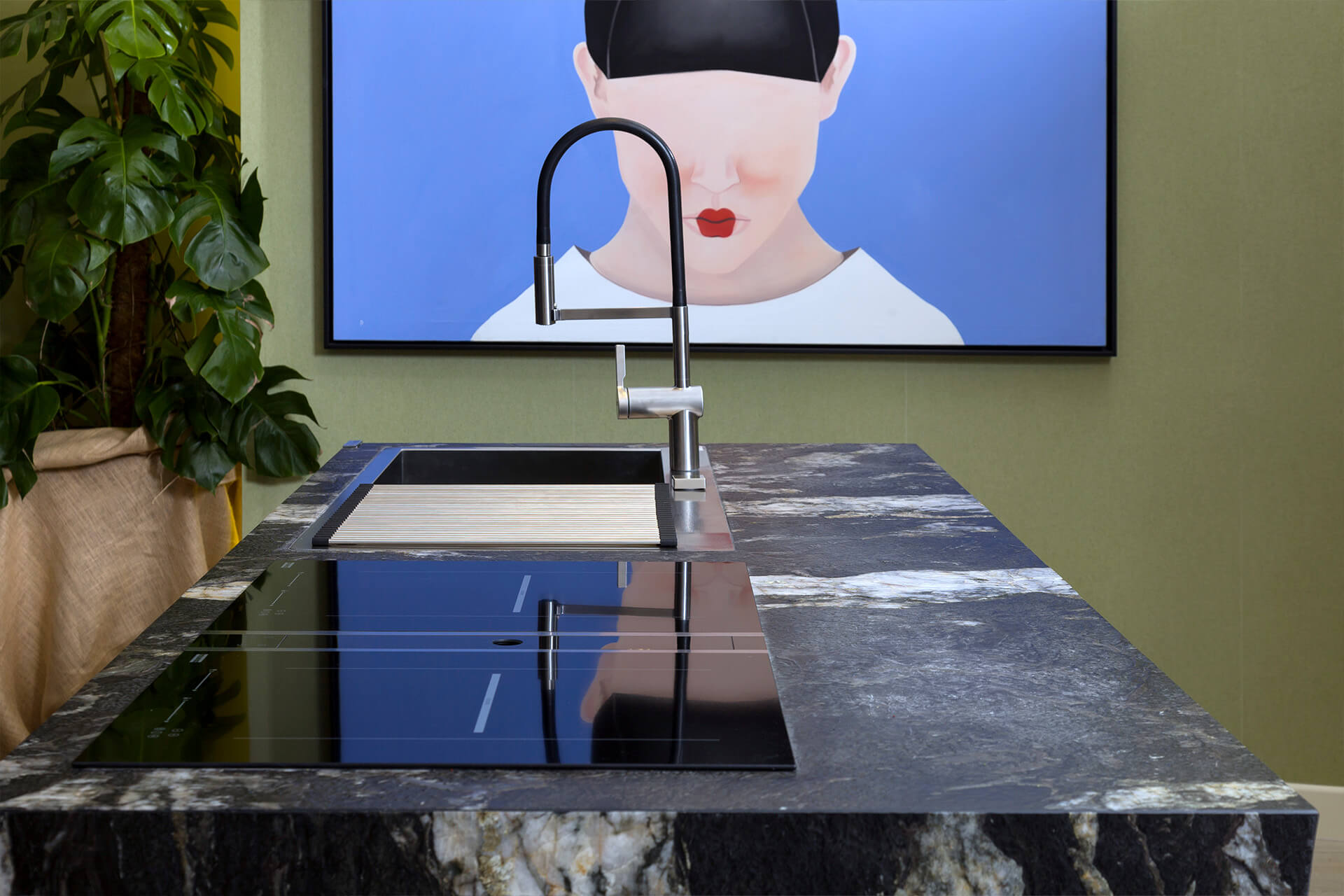 Natural stone on your countertop
Our CUPA STONE KITCHEN line encompasses the three major brands in the world of kitchens, including our TERRA™ brand, a collection of natural, exotic and exclusive materials to design kitchens such as this Dark Sienna made for this space. With all the advantages offered by natural stone such as resistance to high temperatures or impacts and the fact that it is a 100% ecological product.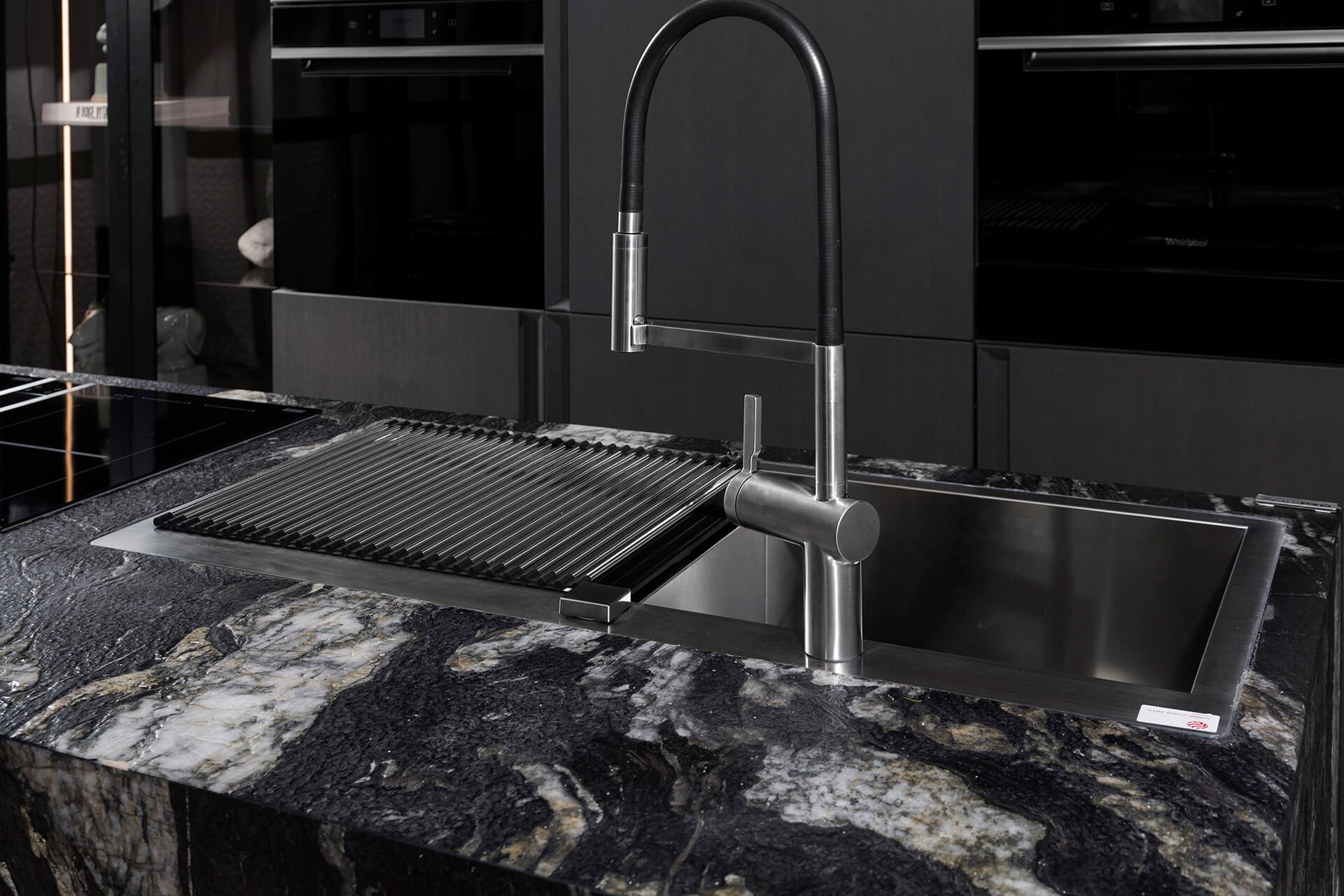 STONEPANEL™ as a point of connection
The Living Stone space showed a space in which the visitor could discover multiple shapes and designs that natural stone could be used in. At the heart of the exhibition were two fireplaces, located in a living room-kitchen, clad in natural STONEPANEL™ MULTICOLOR stone, our natural stone panel. These comforted the space between the kitchen and the living room, creating a very cosy atmosphere.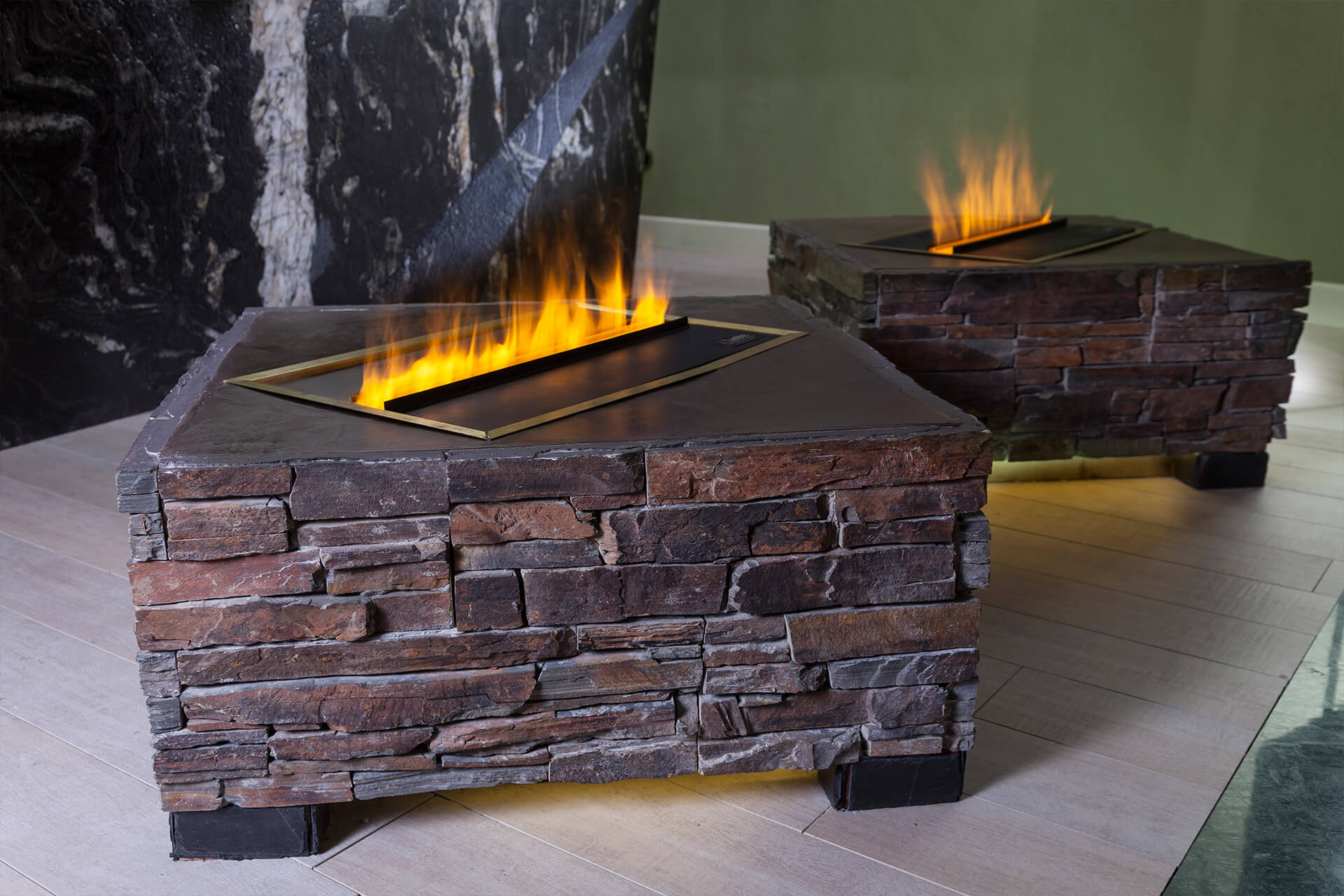 The importance of the everyday
Finding materials that make you enjoy your day-to-day life is tough, which is why CUPA STONE, the natural stone experts, make these decisions easier and help you to find the right product for the project you have in mind, so that your dreams come true and you can enjoy the best qualities in your home.
Interior designer
/ Adriana Nicolau