New Granite Collection CUPA STONE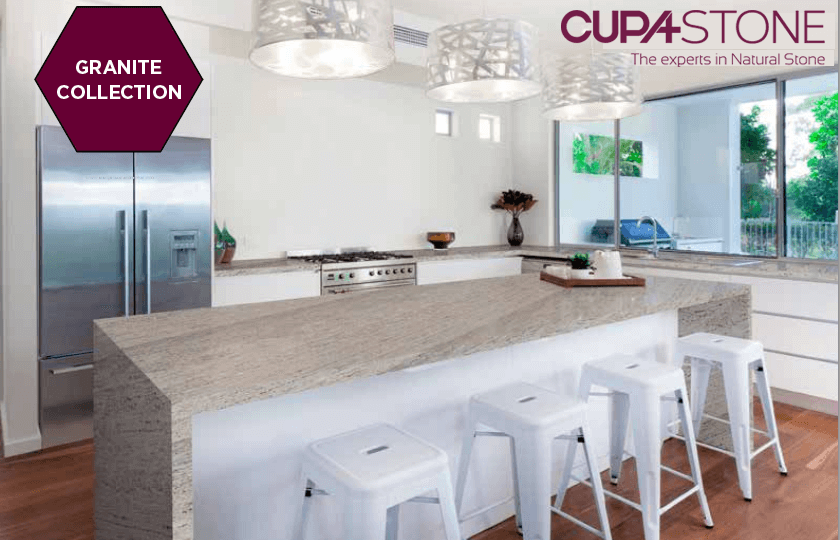 CUPASTONE presents the new Granite Collection with a wide choice of twenty granites from all over the world. This high quality slabs are available in an extensive range of models, formats and prices intended for professionals.
Our granites can be used for all types of decoration projects: countertops, furniture, patio tables, bathrooms, urban furniture, flooring, wall cladding. Granite is a product that fits perfectly into any environment. It is a resistant stone with several finishes (honed, polished, flammed, leather, aged) and with a wide variety of tones and colors: green, white, grey, black, blue, brown…
CUPA STONE, the experts in Natural Stone, has enhanced its natural stone catalogue with this new Granite Collection, to provide original and unique textures. CUPA STONE has always been recognized for the finest selection of natural stone products. Our experts personally select the materials that are offered to our customers. Over the years we have learned how to communicate with stone in order to see what it has to show us. Our strong relationships with the finest stone quarries, built through many years of cooperation, help us to offer the best quality.
WHITE GRANITES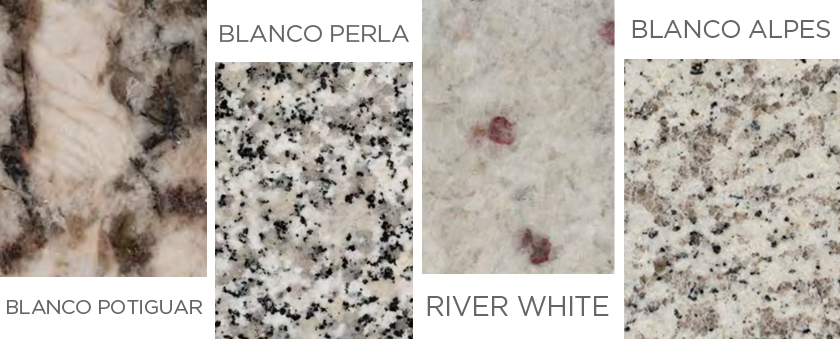 Granites BLANCO ALPES, BLANCO PERLA, GRAN PERLA, RIVER WHITE, GRIS TRAGAL, GRIS ARGOS and BLANCO POTIGUAR are very easy to merge thanks to its bright and creamy tones (grey, white, red and black).
BLUE GRANITES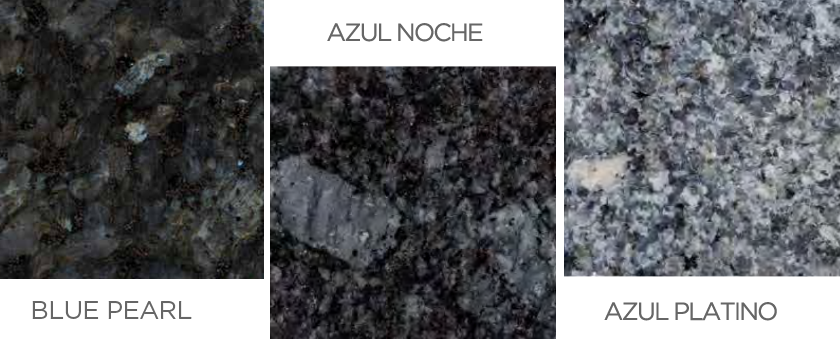 Granites AZUL PLATINO, AZUL NOCHE and BLUE PEARL are stylish stones ideal for exclusive environments. Architects choose these high quality granites to interior and exterior decorative projects.
BROWN GRANITES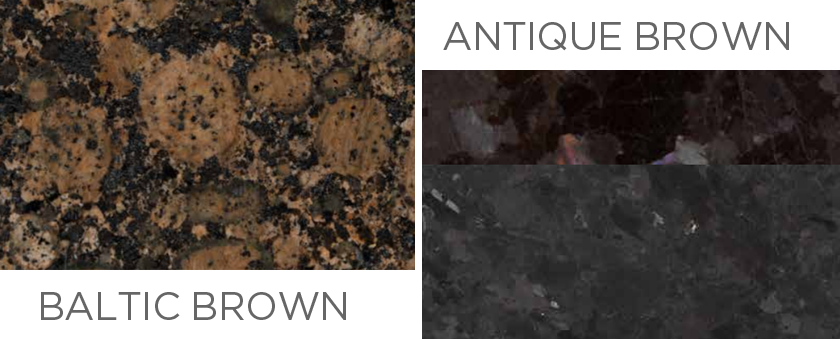 Granites BALTIC BROWN and ANTIQUE BROWN are elegant stones that offer a high level of sobriey, in perfect harmony with white furniture or light colors.
BEIGE GRANITES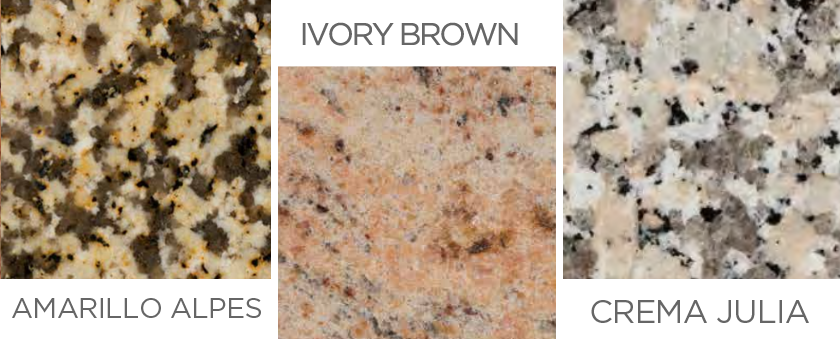 Granites IVORY BROWN, AMARILLO ALPES, CREAM CARAMEL and CREMA JULIA are versatile and homogeneous, perfect for both interior and exterior appliances creating a stylish design.
BLACK GRANITES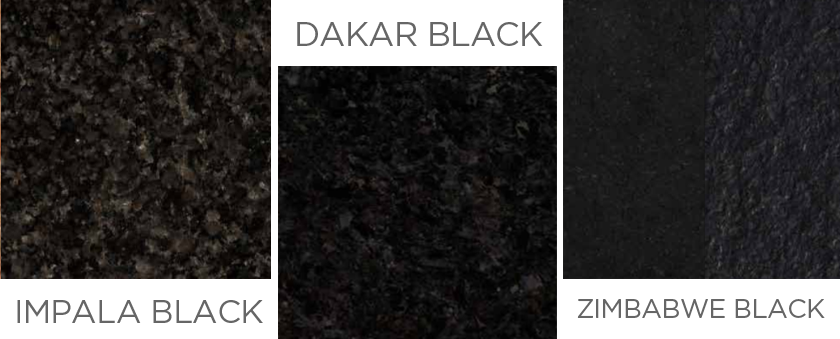 Granites IMPALA BLACK, DAKAR BLACK and ZIMBABWE BLACK can create elegant and sophisticated spots. These high quality stones fit perfectly into other materials such as wood and glass.
CUPA STONE manufacturing plants are strategically located close to the International Port of Vigo, that guarantees the interconnection of the world wide sea traffic. The company's continuous effort to grow makes possible to respond requests worldwide. Currently we export to more than 60 countries.
CUPA STONE has always been pioneering the sawing process of granite in Spain, since our origins back to the 20's. The perfect balance between experience and innovation has been the engine of our history, always showing a deep respect for the natural stone with its unique features. Therefore, our customers can benefit from our knowhow to choose the best finishes over more than 60 granite references.
Download the new Granite Collection CUPA STONE on our website.