NATURAL STONE AND MODERN STYLE: TOP 3 EXTERIOR DESIGNS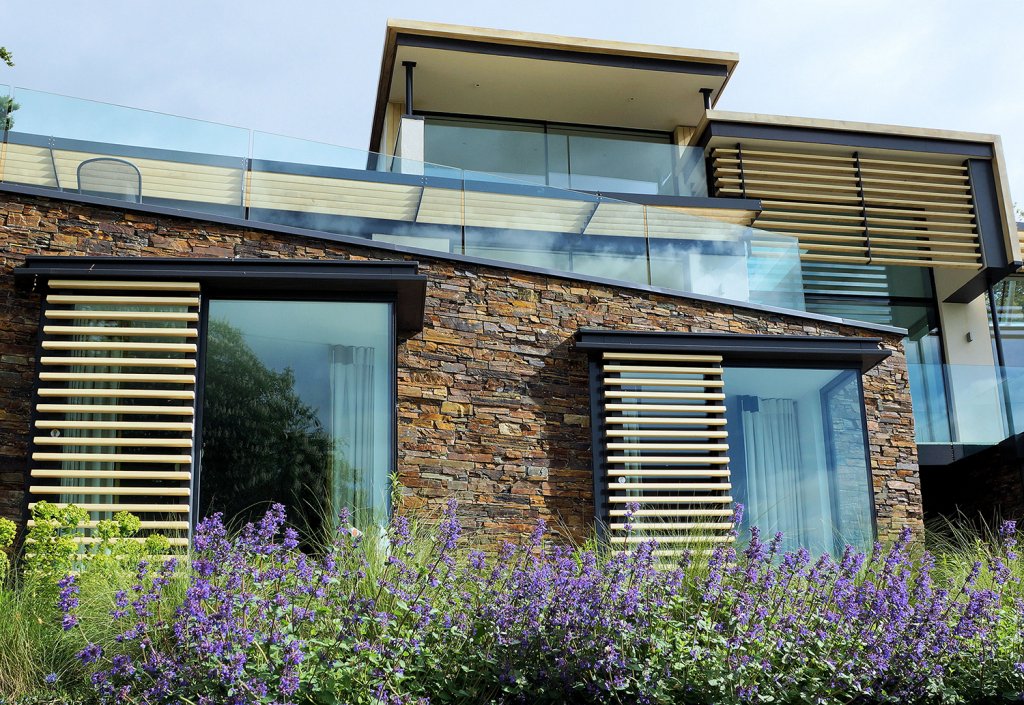 Natural stone and natural materials are frequently used for antique and rustic designs. However, the current trends show us that people prefer a more contemporary design.
Furthermore, considering that sustainable and durable materials are the most sought after, natural stone is one of your best allies for a modern-style project.
Noble materials like slate or sandstone offer new ways of approaching design and creating the perfect atmosphere in harmony with nature.
Looking for some ideas for your home exterior with natural stone? Here are some of the best modern-style projects created with natural stone.
A HOUSE WITH NATURAL STONE AND LIGHT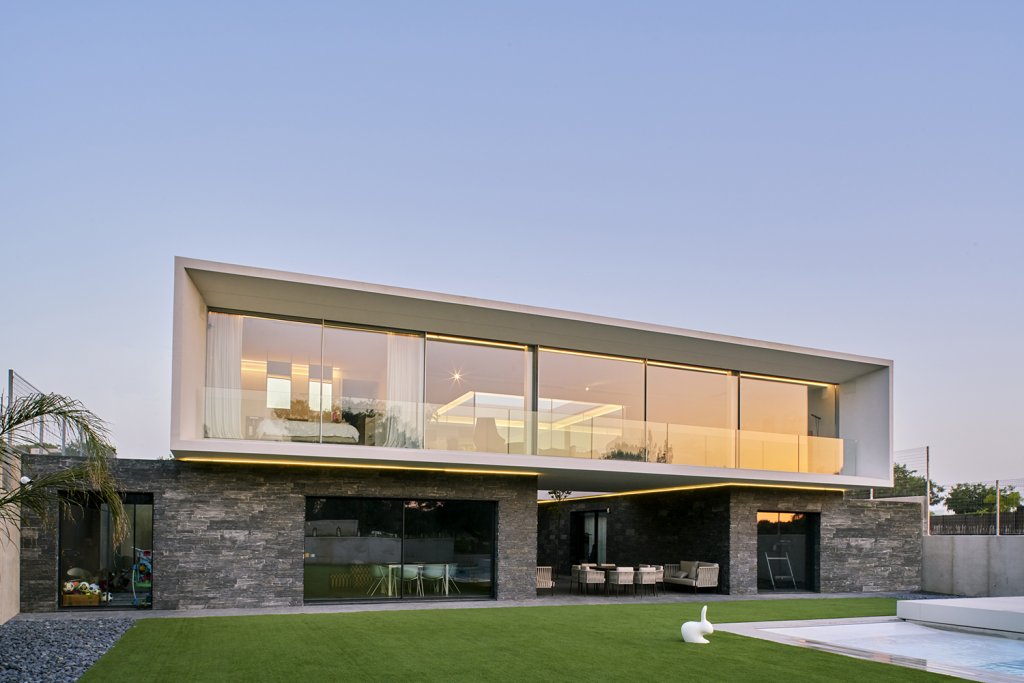 The exterior cladding with Stonepanel Infercoa captives those who love modern designs and clean lines. Casa 47 is a detached house located in Bétera (Valencia, Spain), designed by architect Miguel González, head of the studio Arquitopias.
This project optimizes the use of natural light and creates a space that invites you to enjoy its natural surroundings.
AN AWARD-WINNING DESIGN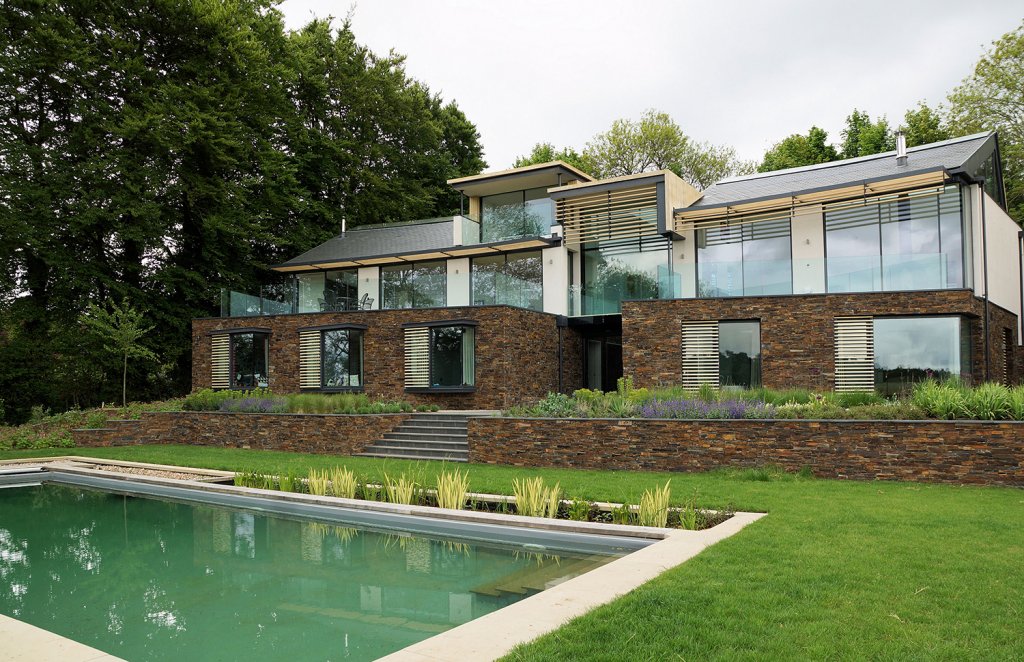 The Chalk Ridge house, located in Surrey, was awarded Building of the year by the Royal Institute of British Architects in 2014. This residential project designed by SCD Architects, takes the combination of natural tones from the Stonepanel Multicolor to create a modern style that blends in with the scenery around.
The reddish-brown slate, with a touch of dark and light tones, contrasts with the composition of the garden, resulting in an ensemble that is admired by professional architects and landscapers, as well as everyone who loves unique modern designs.
A HOTEL WITH A THREE-MICHELIN-STAR RESTAURANT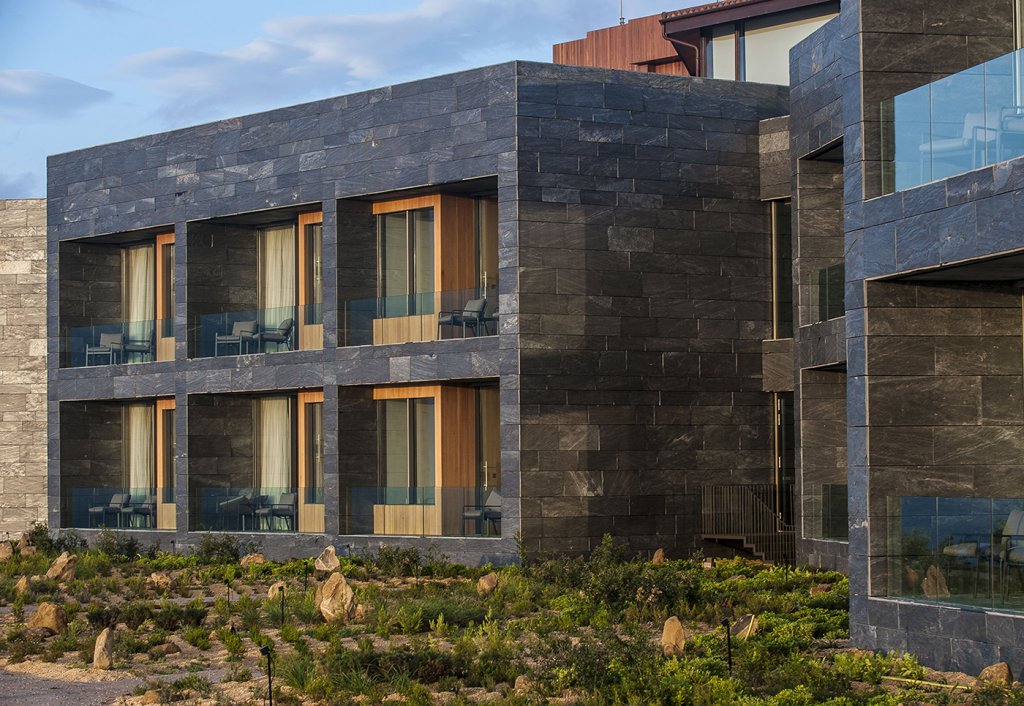 The new Akelarre Hotel was designed by Marta Urtasun and Pedro Rica from Mecanismo studio, and it surrounds Pedro Subijana's world-famous three-Michelin-star restaurant.
This building, located near San Sebastián, Spain, emerges from the hillside creating five cubes covered in CUPA STONE's Moaré Phyllite. This natural stone blends the exclusive five-star hotel with its unique surrounding and the amazing view of the Cantabrian Sea.
Do you need help with a new project or choosing the best stone for it? You can contact us here.