World Green Building Week 2017: #OurHeroIsZero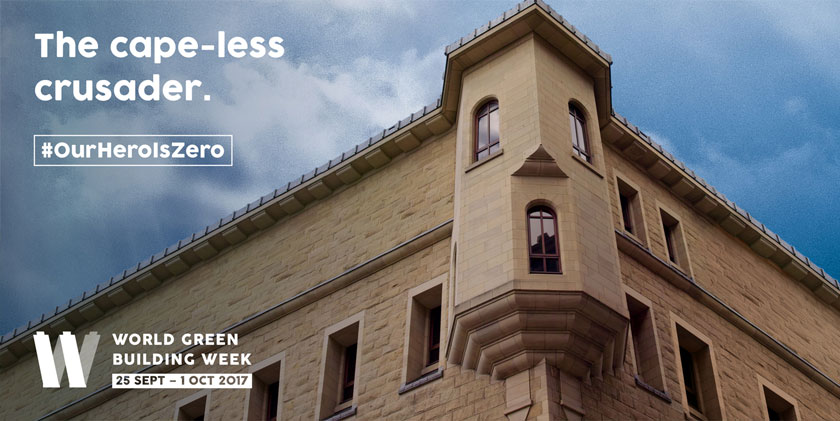 #OurHeroIsZero is the claim of the World Green Building Week 2017, the global green building movement that will be held from 25 Septembre to 1 October. This year, the focus of the date is to make new buildings net zero carbon by 2030 and all buildings by 2050.
Buildings account for over a third of the world's carbon emissions. In fact, less than 1% of all constructions are currently net zero. By adding energy efficiency features, old buildings can help to achieve zero carbon emissions and win the fight against climate change.
HOW CAN WE MAKE OUR BUILDINGS GREEN?
USING SUSTAINABLE MATERIALS SUCH AS STONE
Avoiding materials that create harmful and toxic emissions can create healthy buildings. Some natural materials such as stone are real sustainable products. Stone does not emit toxic chemicals into the atmosphere during its production or use. Natural stone has obtained the highest indoor air quality (A+) so it protects environmental quality in enclosed spaces and improves levels of comfort and wellbeing.
Minimising energy use, making new buildings more comfortable or using renewable and low-carbon technologies will help to be more efficient.Ensuring people are comfortable in their everyday environments, creating the right indoor temperature through passive design or building management and monitoring systems.
Green building can contribute towards meeting the Sustainable Development Goals. Here you have an infographic to help visually demonstrate this: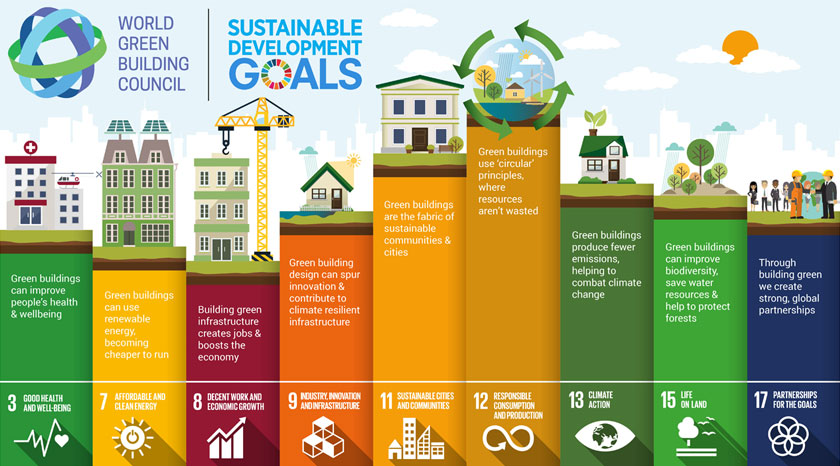 KEEPING OUR ENVIRONMENT GREEN
Urban environment should preserve nature. New green spaces are important to life because it can help stop pollution. If we are able to design flexible and dynamic spaces, we won't be obliged to rebuild our houses all time. We have to be aware of building's life-cycle from design or constructio through to renovation or demolition. Ensuring that embodied resources, such as the energy or water used to produce and transport the materials in the building are minimised so that buildings are truly low impact.
For further information, check World Green Building Week website.
Natural stone, a sustainable and eco-friendly material in CUPA STONE page.