Customize your projects with CUPA STONE Visualizer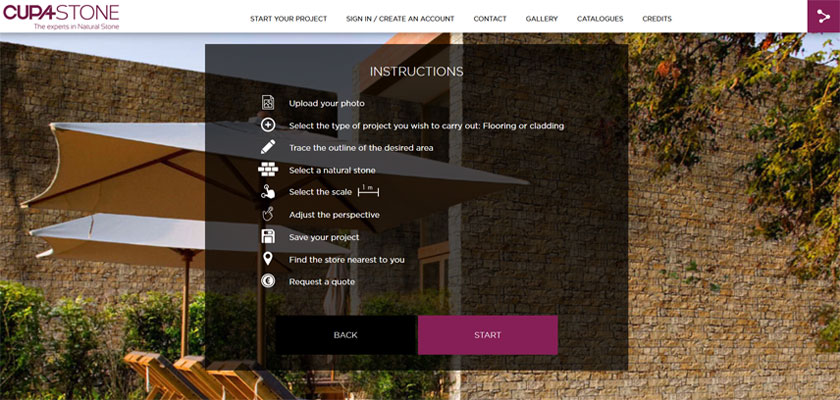 Do you want to see how your interior and exterior projects would look in your home? Try the new CUPA STONE Visualizer to create the natural stone wall or floor that best suits your house! You can use the tool on CUPA STONE website or download it on the Apple Store and Google Play. 
CUPA STONE is the first company to offer this type of innovative solution in the sector. Our Visualizer is an exclusive tool perfect to customize the new decoration or your kitchen project, living room, bedroom, terrace, swimming pool, road surface or patio… CUPA STONE Visualizer allows you to change your interior or exterior floors and walls choosing among natural stone collections of CUPA STONE. Select a photo from our portfolio of natural stone or upload a picture of your home. The result is impressive!
Very simple, easy and intuitive, our Visualizer is specially conceived to help architects, designers and anyone with an interest in natural stone products to choose the best products for their projects in an interactive way.
STEP-BY-STEP INSTRUCTIONS FOR USING VISUALIZER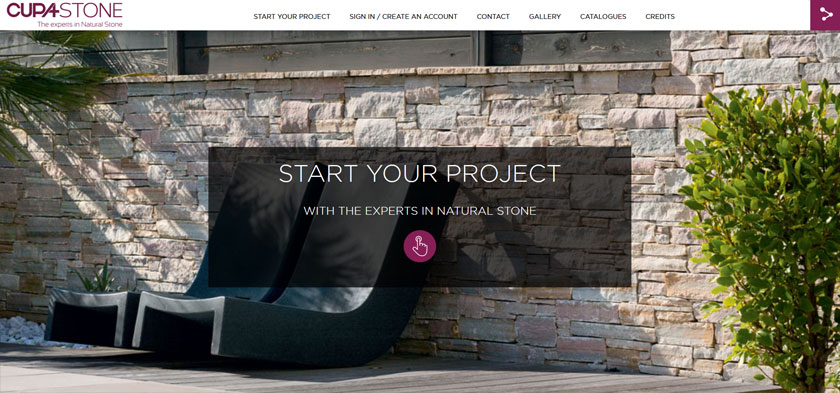 1. Access the Visualizer through CUPA STONE website.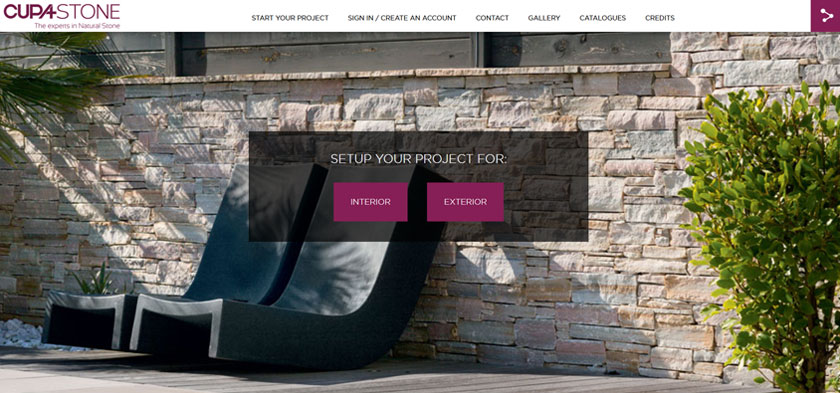 2. Setup your project for interior or exterior.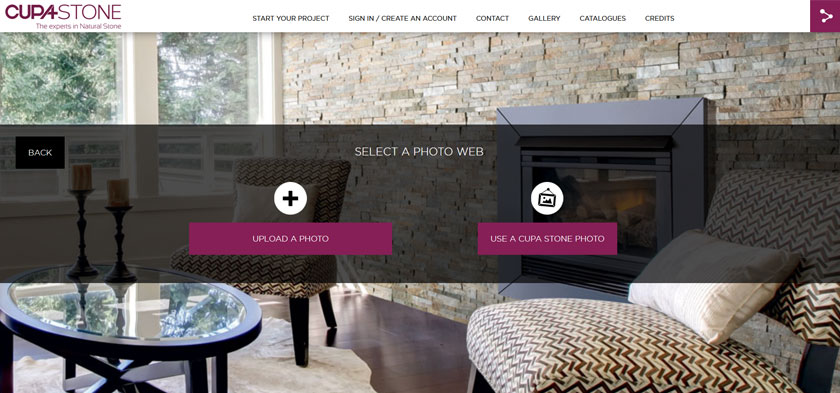 3. Select your photo: you can upload a picture of your home or use a CUPA STONE sample scene.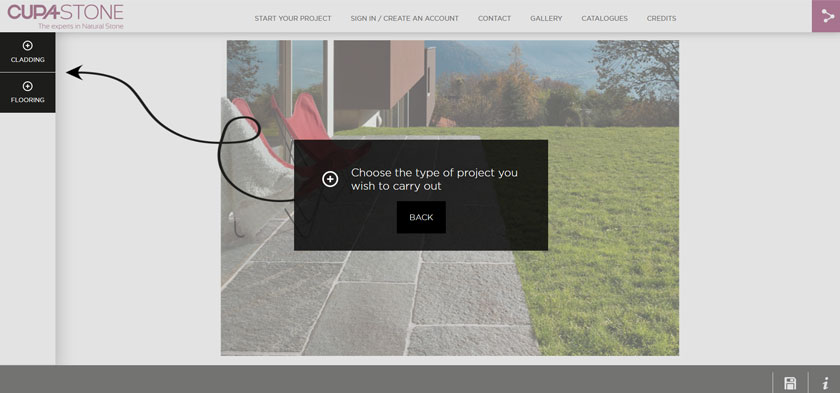 4. Choose the type of project you wish to carry out: flooring or cladding.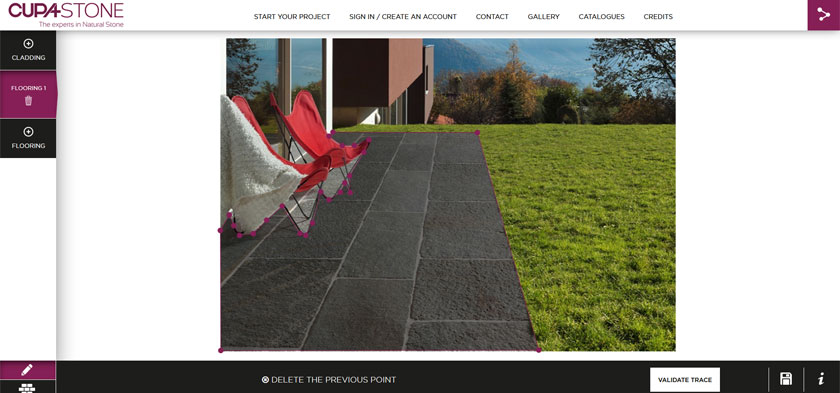 5. Trace the outline of the desired area. You can use zoom for more precision (with a long click of your mouse). With a few clicks you have delimited the space where you are going to install natural stone. Then, you validate the trace or delete the last point, if you want to modify it.

6.  Choose the format and the type of natural stone.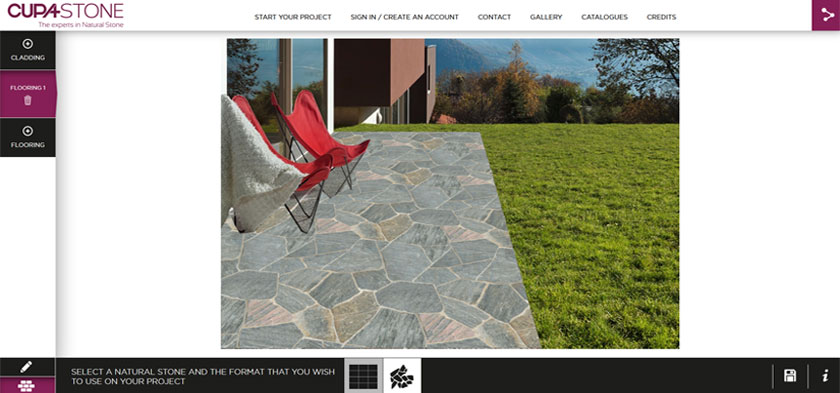 7. Visualizer allows you to adjust the perspective by clicking on the photo. You can also adjust the correct scale to have a real size of the selected stone.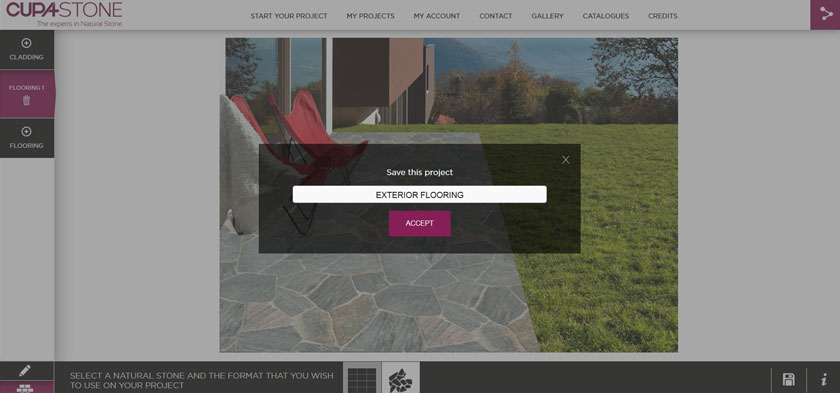 8. Save your project. If you are not registred, you can create an account to edit, print, request a quote or delete the details of your project.

9. If you want to request a quote, please indicate the dimensions in square meters of your project. Find the CUPA STONE store nearest to you and confirm your request. We will send you a quote as soon as possible.
Try CUPA STONE Visualizer now.