CUPA STONE will exhibit at Coverings 2016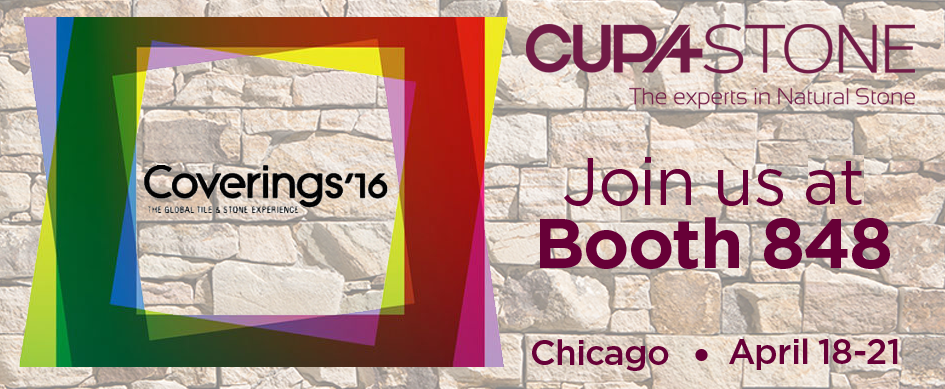 CUPA STONE will be exhibiting at Coverings 2016 that will be held April 18-21 at McCormick Place in Chicago (USA). Our team will show at booth 848, inside the Spanish pavilion, a selection of our best granite, our natural stone panels STONEPANEL™ and INFERCOA natural slate.
Coverings is the largest and most important natural stone trade fair and expo in the United States. It features 1,100 exhibitors from more than 40 countries and is the stage for introducing some of the most innovative tile and stone products in the world. Coverings attracted 25,000 visitors in 2015.
From granite to slate: the experts in natural stone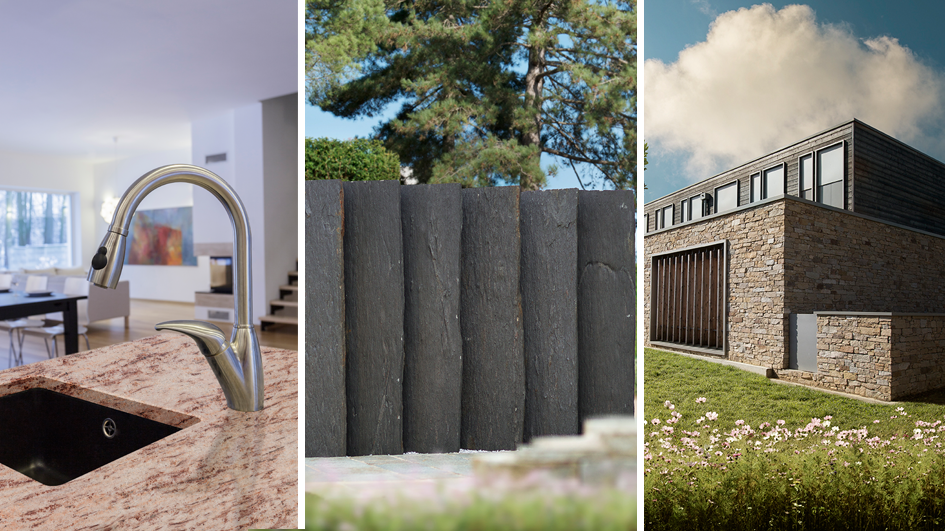 CUPA STONE will show a selection of the finest Granite Collection that we export to more than 60 countries. Our company has always been pioneering the sawing processof granite in Spain, since our origins back to the 20's. CUPA STONE controls the entire production chain from selection to distribution. Our customers can benefit from our knowhow to choose the best finishes over more than sixty granite references.
STONEPANEL™, the only premounted stone panels certified for outdoor use thanks to its patented anchor system, will be also exhibited at CUPA STONE booth 848. Our natural stone panels has been certified by the most prestigious organizations, passing resistance and durability tests.
CUPA STONE will present the External Thermal Insulation System (ETICS) with STONEPANEL™, intended for use as external thermal insulation for building walls, both for new construction projects and for renovation of existing buildings.
CUPA STONE will present another exclusive product: INFERCOA natural slate. This is a unique black toned slate with a characteristic rugged and natural finish. Highly versatile, our INFERCOA slate can be used for any kind of interior or exterior application. Unmatched resistance and natural elegance make INFERCOA the perfect choice for any project.
Coverings serves as a valuable resource for continuing education for all segments of the industry, with more than 75 informative, accredited seminars and live demonstration sessions throughout the show, all free of charge.
The exhibition attracts thousands of distributors, retailers, fabricators, contractors, specifiers, architectural and design professionals, builders and real estate developers, as well as journalists and bloggers who cover this vital and dynamic industry.
For further information, check CUPA STONE website.
You can visit Coverings page.