CUPA STONE launches its new website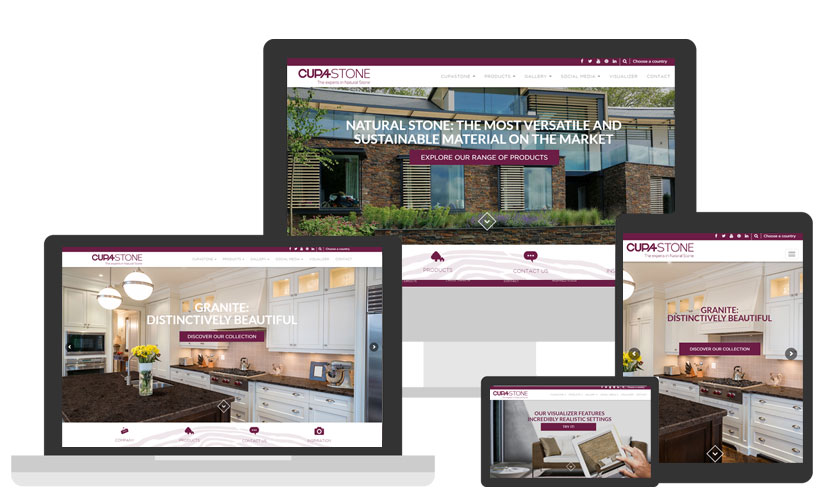 CUPA STONE has just launched a new website with a more attractive, modern and visual design, aimed at professionals and the general public. Some new functionalities have been developed such as a search engine to make it easier to find our natural stone products.
One can have direct access to CUPA STONE natural stone collection, all our catalogs or the latest issues of our blog, with a compilation of the best projects carried out by CUPA STONE. The visual content is particularly important on the new web page. You can check the latest natural stone collection from the firm, with detailed images of the textures as well as photos of different projects.
A SEARCH ENGINE AND MORE INSPIRATION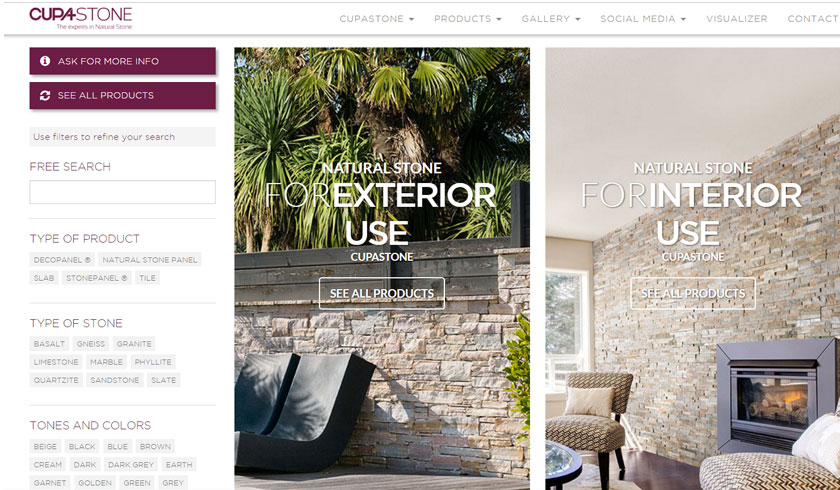 You can use filters to refine your search such as type of product, type of stone, applications, finishes, tones and colors. Moreover, CUPA STONE exclusive products –STONEPANEL™, INFERCOA slate, Villafranca Quartzites, Saint-Yrieix Gneiss and our granites- complete this set of highlights with specific information about each product.
Professionals of architecture and decoration as well as the general public will find an inspiration page with pictures of the best projects carried out by the company. You can download all our catalogues and a press kit. The Social Media section includes CUPA STONE blog and our presence in social networks.
A CUTTING-EDGE VISUALIZER WITH REALISTIC SETTINGS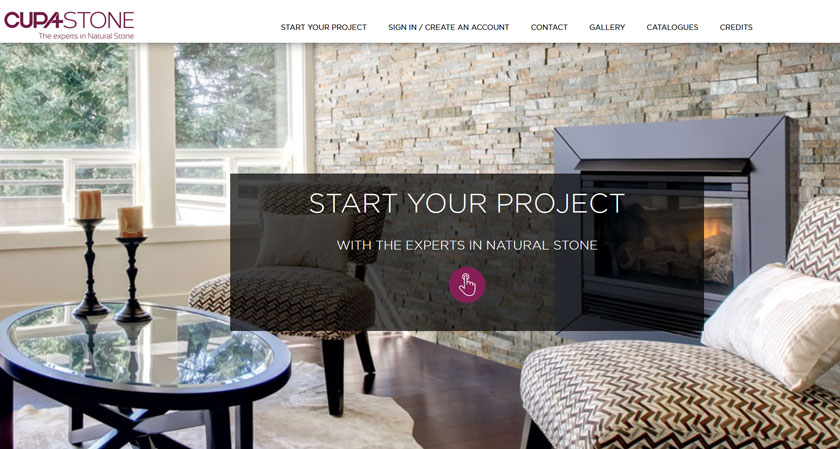 CUPA STONE website invites users to interact with the product through various cutting-edge tools such as the VISUALIZER, totally free and available for download on the Apple Store and Google Play. This exclusive tool, for professionals and the general public, is a unique opportunity to visualize decorative or architectural projects using natural stone products on both indoor and outdoor floors and walls. In order to use it, the users can choose one picture of the gallery or upload a photo of your own and try to integrate natural stone into different surfaces. The result is impressive!
Created using responsive web design, CUPA STONE website can be viewed from any desktop or laptop, mobile phone or tablet.
Click here to visit CUPA STONE website.