CUPA STONE will be present at Coverings 2017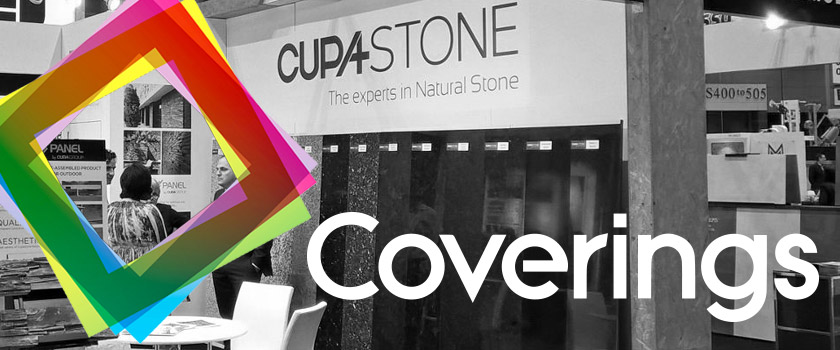 CUPA STONE will be exhibiting at Coverings 2017 from 4th to 7th April 2017 at Orange County Convention Center in Orlando (USA). Our team will be showing at booth 4654, located in the Spanish Pavilion (Tile of Spain), a selection of our best granite, our natural stone panels STONEPANEL™, INFERCOA natural slate and STONETACK™ our brand new product, the first adhesive natural slate panel.
The 8th edition of Coverings, which is the largest international tile & stone exhibition in North America, features 1,100 exhibitors from more than 40 countries. The event is the perfect stage to introduce some of the most innovative stone products in the world. It attracts thousands of distributors, retailers, contractors, installers, specifiers and fabricators, all looking for the latest trends, machinery and innovations in the Business Services industry.
CUPA STONE, MUCH MORE THAN JUST GRANITES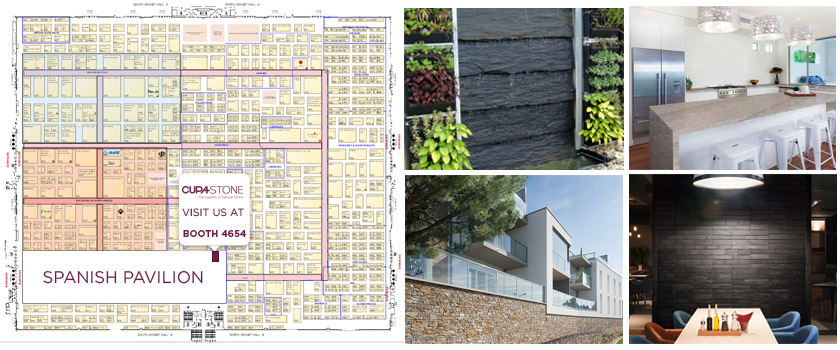 We are excited to show you our worldwide granite selection which are exported to more than 60 countries. Also, don't miss the opportunity to discover more about our natural stone products that may help you out with your projects.
The exclusive STONEPANEL™, the only premounted stone panels certified for exterior installation thanks to its patented anchor system will be also exhibited at CUPA STONE booth 4654. Our natural stone panels has been certified by the most prestigious organizations, passing resistance and durability tests.
CUPA STONE will also present another exclusive product: INFERCOA natural slate, the rustic black slate extracted directly from our quarry in Portugal. This is a unique black toned slate with a characteristic rugged and natural finish. Highly versatile, our INFERCOA slate can be used for any kind of interior or exterior application. Unmatched resistance and natural elegance make INFERCOA the perfect choice for any project. You can be the first one to discover our brand new product STONETACK™, the first self-adhesive natural slate panel that you can install on your own (Do It Yourself), whithout skilled labor.
We hope to see you at the show!
For further information, check CUPA STONE website.
You can visit Coverings page.